About the EMS Quality Academy and How to Contact Us
The EMS Quality Academy is an education resource for EMS quality managers, medical directors, those coordinating systems of care for time sensitive conditions, and others interested in quality management for emergency healthcare. It offers a variety of EMS quality management related content. Much of the content at the EMS Quality Academy content is offered free of charge, although fees may be required for some content and courses. Those offerings will be clearly marked.

The EMS Quality Academy is a division of the Center for Systems Improvement (CSI), which provides consulting, education, and support services in the field of emergency healthcare. CSI specializes in emergency medical services and systems of care development for high-risk time-sensitive conditions (e.g., cardiac arrest, trauma, acute myocardial infarction, stroke, and sepsis). CSI also has another division, EMSPurchasing.com, which provides information to inform EMS purchasing decisions.
The CSI president, Mic Gunderson, also leads the EMS Quality Academy. He has been involved in emergency healthcare for over 45 years in various leadership, managerial and clinical roles.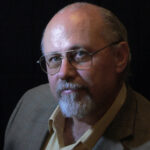 In addition to his role at CSI, Mic also serves as the Editor-In-Chief of the International Journal of Paramedicine, a peer-reviewed academic journal published by the National EMS Management Association. He is also the Chief Strategy Officer and a Senior Advisor for the Cambridge Consulting Group.
Among his prior positions, he worked at the American Heart Association as their National Director for Clinical Systems; EMS System Director for Kent County EMS in Grand Rapids, Michigan; President at Integral Performance Solutions (consulting firm specializing in emergency healthcare system design); National Director for Quality, Education and Research with the Rural/Metro Corporation (later acquired by American Medical Response); Director of Research and Education with the Office of the Medical Director in the Pinellas County (Florida) EMS System; and as a Research Associate in the Department of Surgery at the University of South Florida College of Medicine in the study of oxygen transport physiology in shock and CPR. Earlier in his career, Mic has served as both a front line paramedic and firefighter. He has worked in military, private and governmental EMS agencies. Mic has authored many journal articles, authored and edited several textbooks, been an editor and editorial board member for several academic journals, and has served on the boards of directors for several national EMS organizations. His many contributions to EMS were recognized by the National Association of EMS Physicians as one of the inaugural non-physicians members inducted to become a Fellow of the Academy of Emergency Medical Services. More information on Mic can be found on his LinkedIn profile.